Social media has been used to spread misinformation through fake news, out-of-date photos, inaccurate maps and fake fundraising websites at the peak of bushfire emergencies.
Facebook and Twitter give users the option to flag misleading content and information. Below are some photoshopped or altered images shared and re-tweeted by the public, including celebrities, on Twitter.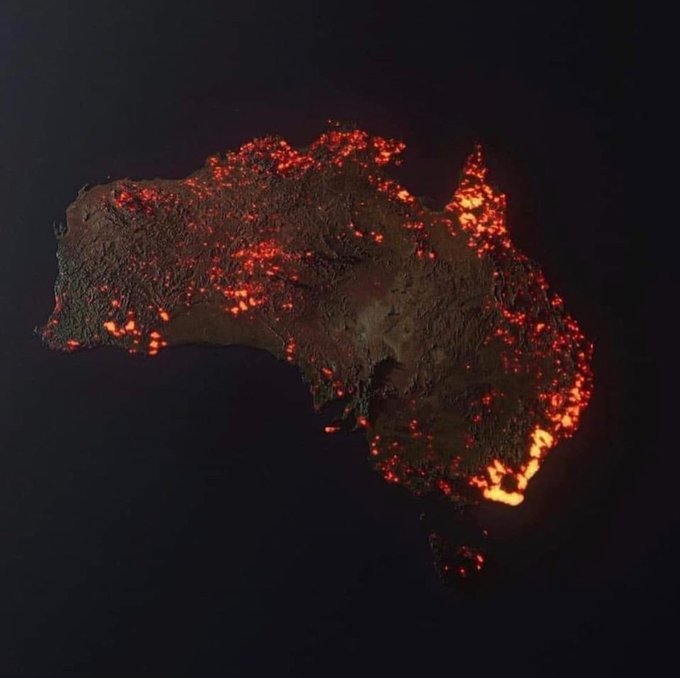 Queensland University of Technology (QUT) researcher Dr Timothy Graham analysed a sample 315 accounts posting #ArsonEmergency and said around a third of them displayed highly automated and inauthentic behaviour.
On a positive note, social media has also proven to be a powerful platform for fundraising. The bushfire crisis has also brought together Australians to volunteer and donate to charities desperately in need of assistance through the use of social media.  The "WIRES-Emergency Fund for Wildlife" fundraiser on Facebook has reached over $14 million and Celeste Barber's fundraiser "Please help any way you can. This is terrifying" has raised over $50 million.
Experts recommend that it is crucial for users to only follow trusted media sites, to check multiple sources and only share content with clear attribution.
Read the full articles at
www.sbs.com.au/news/how-fake-bushfire-images-and-misleading-maps-of-australia-are-spreading-on-social-media
www.abc.net.au/news/2020-01-08/fires-misinformation-being-spread-through-social-media/11846434